Now click 'Create New' at the top right of the page. 
Next complete the 'Role Name' which can be anything you wish.
Now select all the relevant areas of embed signage you want this user role to have access to. Admins have access to all areas of embed signage.
As an example, you may wish to set up an IT role for the IT department to maintain the hardware in the digital signage network. They only need access to the Devices section of embed signage so the user role could be configured as below:
IT Technician Role:
Setting up the IT Technician role, we allow access to: View, Register, Edit and Delete devices.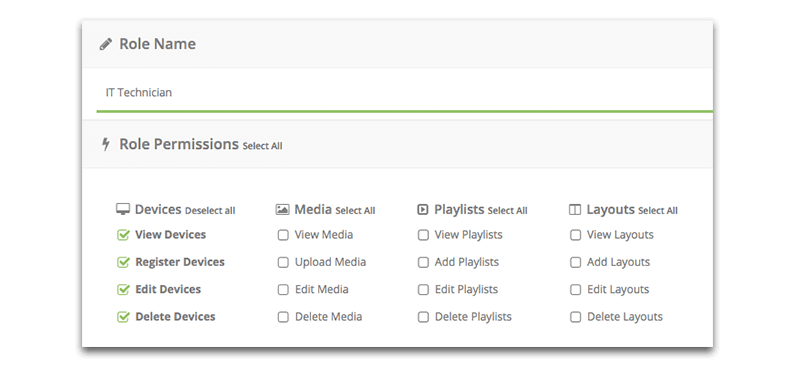 There is no limit to the number of user roles you can create. 
Related: